RWD Holiday Gift Guide
22 December 2014
Folks, if you read blogs in other genres, especially blogs in other genres written by ladybloggers, especially ladybloggers who are trying to make ka$hmonie$ off of their (usually terrible) blogs, you have been inundated by gift guides, which are thinly veiled cash-grabs littered with affiliate links and other hidden ways to generate commissions. I kind of doubt there's a huge amount of crossover between those readers and my own, but rest assured, this practice is rampant on the interwebs.
As a lady and blogger, I would be doing you comrades a disservice if I did not provide you (with some help from Dirty) a nice roundup of gifts to purchase for all hockey fans in your life (or people who don't like hockey but who you don't care about enough to buy something they might actually life). No affiliate links involved!
1. Serial Killer-esque Jar of Shards of Jonny Toews's (and other people who no one cares about's) gear (just add your own severed fingers)!


For the Britt in your life. Who wouldn't want a bunch of unauthenticated scraps that may or may not have touched various places on a Blackhawk player's body? $200. Found on eBay.
2. Breaking Bad Jersey


Is there a worse jersey foul than wearing a hockey-style jersey emblazoned with something completely non-hockey-related? $49.99. Found on The Breaking Bad Store.
3. A List of Hockey-Related Words to Display in Your "Man Cave"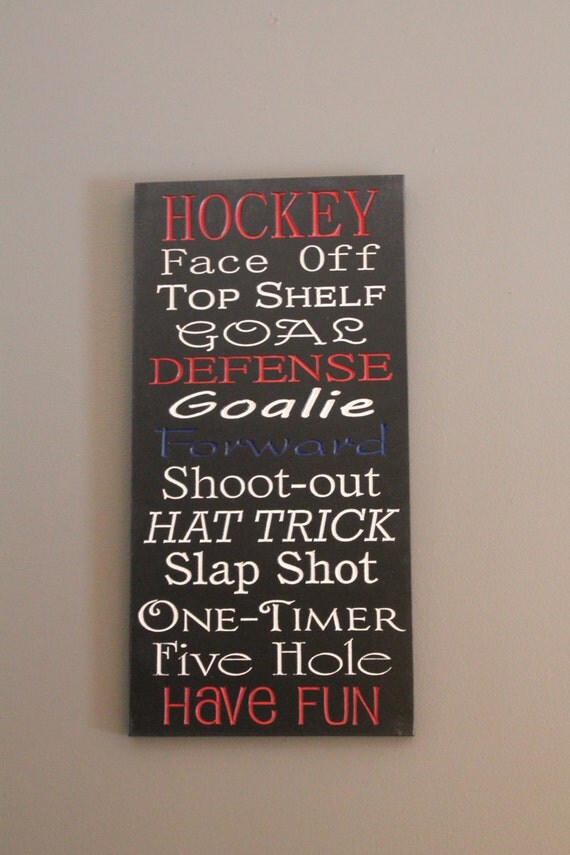 I really do not understand this trend of decorating one's house with signs that say words like Live. Laugh. Love. or a fancy list of house rules or whatever. This particular decoration seems like it was the transcript from some sort of concussion test. $49.00. Found on Etsy.
4. Jesus, Take the Wing


While Jesus has been around long enough to be grandfathered in under the NHL's old helmet-optional policy, it is just irresponsible of Him not to insist upon M2s for those poor little kids. $21.95. Found on Gifts With Love.
5. I Love Hockey Kid-Shutter-Upper


While I do appreciate the overall purpose of this product (quieting down little brats), this looks terrifying. I totally should order like 100 and mail them to Kyle Rau though. $7.49 (but apparently discontinued?) Found on Perpetual Kid.
6. Let a Pyramid Scheme Prey On Your Love For Hockey and Also Make Your Home Smell Like Flowers


I hate hate hate hate hate hate hate pyramid schemes like this. Don't support them. I don't know how much this costs and I won't link you to any "business owners" who are selling them.
7. Plush Eunuch "Zach Parise" Doll


Oh yeah, this creepy doll looks just like Zach. $21.95. Found on Shop NHL.
8. Display Your Lack of Self Worth on Your Booty (Because Where Else Are You Going to Display It? Oh Right, Boobs.)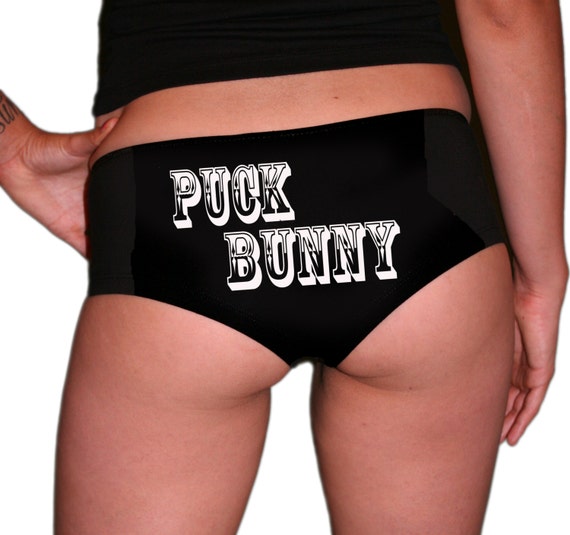 There are so many things wrong with these panties I will just say this: they are extremely expensive. $19.99. Found on Etsy.
9. Stripper Shoes to Go With Your Puck Bunny Panties For When Patrick Kane Comes Into Your Strip Joint With a Mouthful of Singles


These are 1. fugly 2. sexist 3. bad for your feet 4. not available in drag queen sizes 5. insanely expensive 6. going to make your feet look deformed 7. quite possibly going to burst into flames at the first hint of heat. $109.95. Found on Shop NHL.
10. Game Worn Drew Leblanc SCSU Jersey


Who the heck would want this? Yeesh. $1000. Found on eBay.